November 14, 2021 at 2:14 am
#17921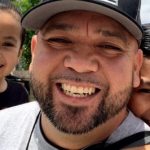 Valente Valenzuela
Participant
Luke, a physician, and a historian.
The book of Luke is the last of the three Synoptic Gospels. He writes about the people who were often ignored in society. He explains how Jesus cared greatly for the suffering, outcasted, and how He healed the hurting people.
Also, we find out more about His heart towards women, children, the poor, prostitutes, despised tax-collectors, and sinners of every kind. The Gospel of Luke stresses Jesus' humanity and compassion more than any of the other three Gospel writers did. The narrative makes clear that God, through his Son Jesus, reaches out in love to the unlovable of the world.
In conclusion, God loves us more than anyone, no matter what we have been through or done in the past; He forgave us and wants to have an active role in our recovery.