LU Home Page › Forums › Biblical Studies 103 Forum › WEEK 4 Minor Prophets Pt 1 (Hosea, Joel, Amos, Obadiah, Jonah, Micah) › Reply To: WEEK 4 Minor Prophets Pt 1 (Hosea, Joel, Amos, Obadiah, Jonah, Micah)
September 25, 2021 at 6:17 pm
#16815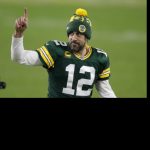 Mario Ahumada
Participant
Hosea – Hosea was a prophet told by God to marry a prostitute named Gomer. Gomer and Hosea has 3 children none of which Hosea can confirm were his since Gomer still seeing other men while she was married to him. Gomer in fact left Hosea during the marriage because she was so unhappy and Gomer had to go purchase her back. God wanted to show his people through Hosea that just as Hosea was married to a prostitute their relationship with him as their God was greatly damaged because they chose to worship other Gods and were committing idolatry. In the end God does restore what was lost and broken but it does come at a cost.
Joel – Here he talks about how God is going to send invaders to overtake them if they don't repent., and how a swarm of locust wiped everything out, also how there will be no stopping them, because of their sin . Joel praying for the people to change their ways and putting God before them and putting God first all He wants them to do is turn back to Him and give Him their hearts with fasting and praying and He will give them back more than what they lost and there land.
Amos – Amos here talks about how if the Jewish people don't change their ways of unrighteousness and how they treat the poor that their would ultimately doom headed their way. Amos talked about the injustice, sexual immorality and corruption. and worshipping of idols, that even called them fat cows. God being Who He is forgives them and lets them know that the line of King David will be restored and that they would never.
be uprooted again.
Obadiah – Obadiah the prophet was among those who were taken into exile, The Babylonian armies either executed and enslaved the people showing no mercy. Obadiah rebukes the Edomites for their ruthlessness and how they treated the people who were captured as well this Kingdom was overrun.
But God lets His people know that they would get back their land be restored and be blessed once again.
Jonah – Jonah was called to warn the people of Nineveh of their destruction, Jonah tries to flee so he didn't have to let the people of Nineveh know of their destruction, He didn;t want to deliver the prophecy because he knew God wouldn't follow through and destroy the people, so he gets on a ship , and that didn't end well he ended up in a belly of a great fish and still ended up telling the people of Nineveh that they were in for destruction, but God once again forgave his people, God is truly a loving God, He will never leave us or forsake us amen….