September 17, 2021 at 2:30 pm
#16618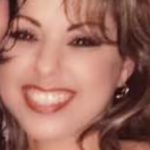 Michelle Chow
Participant
Michelle Chow- The Book of Daniel- Week 3
Daniel was was a young & intelligent man taken into captive to Babylon by king Nebuchadnezzer along with three other young men. In this book he lives an uncompromising life and is used by God to reveal the future to the government officials and to the people of God. The king wanted these men to serve in his palace. Although Daniel became a servant he refused to compromise his time in worshipping the One True God. So God grants him favor with the government officials. God also gave Daniel the ability to interpret dreams.
The purpose of this book was to show how God  can use the life of an upright person who sets their heart upon Him and to reveal significant prophetic events on Gods timeline. Daniel set a perfect example for us to follow, he never compromised his beliefs and was always found seeking The Lord in prayer.  There was a relationship between his devotion with God and how he was used by God. We too can experience the power of God in and through our lives when we commit ourselves wholeheartedly unto Him.
Like Shadrach, Meshach and Abednego, we should always stand for what is right. God is greater than any punishment that could come upon us whether He delivers us or not. If God could keep the fiery furnace from consuming the three men and shut the mouths of lions,  He is worthy to be trusted . He knows what's best for us and He honors those who trust and obey Him. God is in control of everything and knows the end from the beginning and we can be assured that what He says will surely come to pass.