October 16, 2021 at 11:58 pm
#17520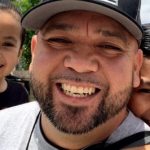 Valente Valenzuela
Participant
Mark, a writer, disciple of Peter, and assistant to Paul.
The book of Mark is one of three Synoptic Gospels. He writes mostly to the gentile converts of that time. He explains to them and Jews alike that Jesus came not to be served but to be a servant (Jehovah's Servant) onto us.
Also, we read how He raised the dead, gave sight to the blind, restored deformed limbs, made lame people walk, cast out demons, healed incurable skin diseases, and quieted stormy waters. The Gospel of Mark encourages us to continue trusting and being a servant on to GOD, especially when life gets difficult. Although one of the shortest of the Gospel, it records the most miracles than any of the others.
In conclusion, Mark proves that Jesus Christ is a powerful Savior and is more than able to help suffering people like you and me.